Welcome to this weeks Teaser Tuesday
Lets hope these random sentences are enough to tempt you into buying this book!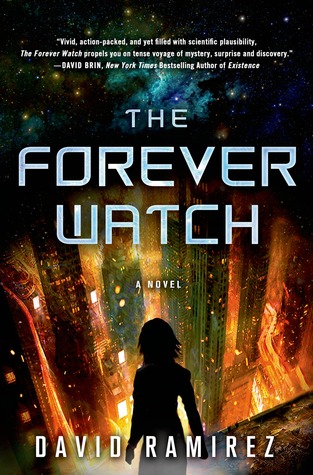 The Forever Watch
First pick - Page 60:
The bell in the bell tower rings, announcing it is noon. White-walled compounds open their gates, releasing children seven to nine years old from their morning classes, and they amble along the roads and paths back to their homes, where their keepers are waiting for them.
Second pick - Page 174:
She thumbs the chemical spray in her gloves. A cloud of caustic, toxic gas billows toward him. She has him now. She- His shoulder crashes into her abdomen and forces the breath out of her. His tackle powers them both through the air. He slams her down into the ground, and her spine cracks.
So, what are you currently reading?