Hello my lovelies,
Hope you are all well. Today I have a little review for you, I hope you enjoy reading it: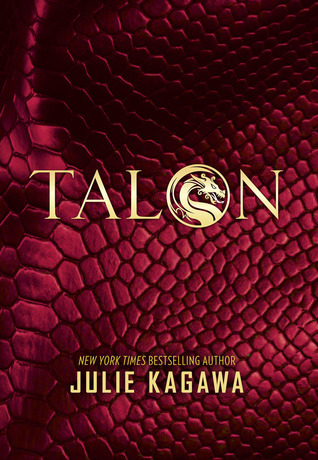 *** Disclaimer ***
I received a free copy through Netgalley in exchange for an honest review.
Rating:
Long ago, dragons were hunted to near extinction by the Order of St. George, a legendary society of dragon slayers. Hiding in human form and growing their numbers in secret, the dragons of Talon have become strong and cunning, and they're positioned to take over the world with humans none the wiser.
Ember and Dante Hill are the only sister and brother known to dragonkind. Trained to infiltrate society, Ember wants to live the teen experience and enjoy a summer of freedom before taking her destined place in Talon. But destiny is a matter of perspective, and a rogue dragon will soon challenge everything Ember has been taught. As Ember struggles to accept her future, she and her brother are hunted by the Order of St. George.
Soldier Garret Xavier Sebastian has a mission to seek and destroy all dragons, and Talon's newest recruits in particular. But he cannot kill unless he is certain he has found his prey: and nothing is certain about Ember Hill. Faced with Ember's bravery, confidence and all-too-human desires, Garret begins to question everything that the Order has ingrained in him: and what he might be willing to give up to find the truth about dragons.
Review
I seen a lot of buzz about this book before and around its release date. At the time I hadn't been buying too many books as I had been quite busy with work and had a few other reviews taking place. I was browsing Netgalley just before the Christmas holidays and seen that there was a review copy available for request. Work had quietened down and I had time to read more, so I took the chance, requested it and lucky enough I got accepted.

I was so excited to start reading this book. Expectations were high.... Unfortunately, after finishing the book, it didn't quite meet those expectations. Here is why:

It took me to almost read halfway through the book before I found myself invested in the story. The concept was so intriguing, a promise of so much, yet it took it that long for it to finally start delivering. I almost felt like I was reading two separate books. If my rating was solely based on the second half, I would have rated it higher. The second half of the book is where things really begin to happen and the story finally begins to reflect what the synopsis is hinting at. I found myself wanting, needing to read more to find out what was going to happen next.

For the book to have truly met my expectations, there would have needed to be less of the teenage love triangle/romance and feeling of reading a teenage dragons dear diary. Focusing more on Talon and St George would have made this a far better read and of course met the expectations that the blurb promises.

I still recommend you read this book. Persevere through the first half, the second half is worth it and hopefully the second book in the series continues in same direction.
Useful Links